Latest Posts
Please consider donating to the cause of buying an outdoor pen for Scottsboro Animal Shelter so that the puppies at the shelter can get some much needed outdoor time in a safe environment!
Read More »
Check out our "Pink FOR Summer" tshirt! A little something to spice up your FOR collection of shirts. Only $10! Pick yours up at FOR Friday. Hurry – LIMITED QUANTITY!!!
Read More »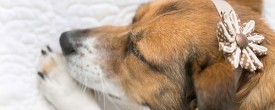 Jamie Clauss, former board member of FOR, is getting recognition for her creative photo shoot with a local couple and their dog! It is a newborn inspired photo shoot with their bundle of joy…their dog! Jamie never misses an opportunity to plug in her roots of dog rescue. See Redbooks Article here.
Read More »