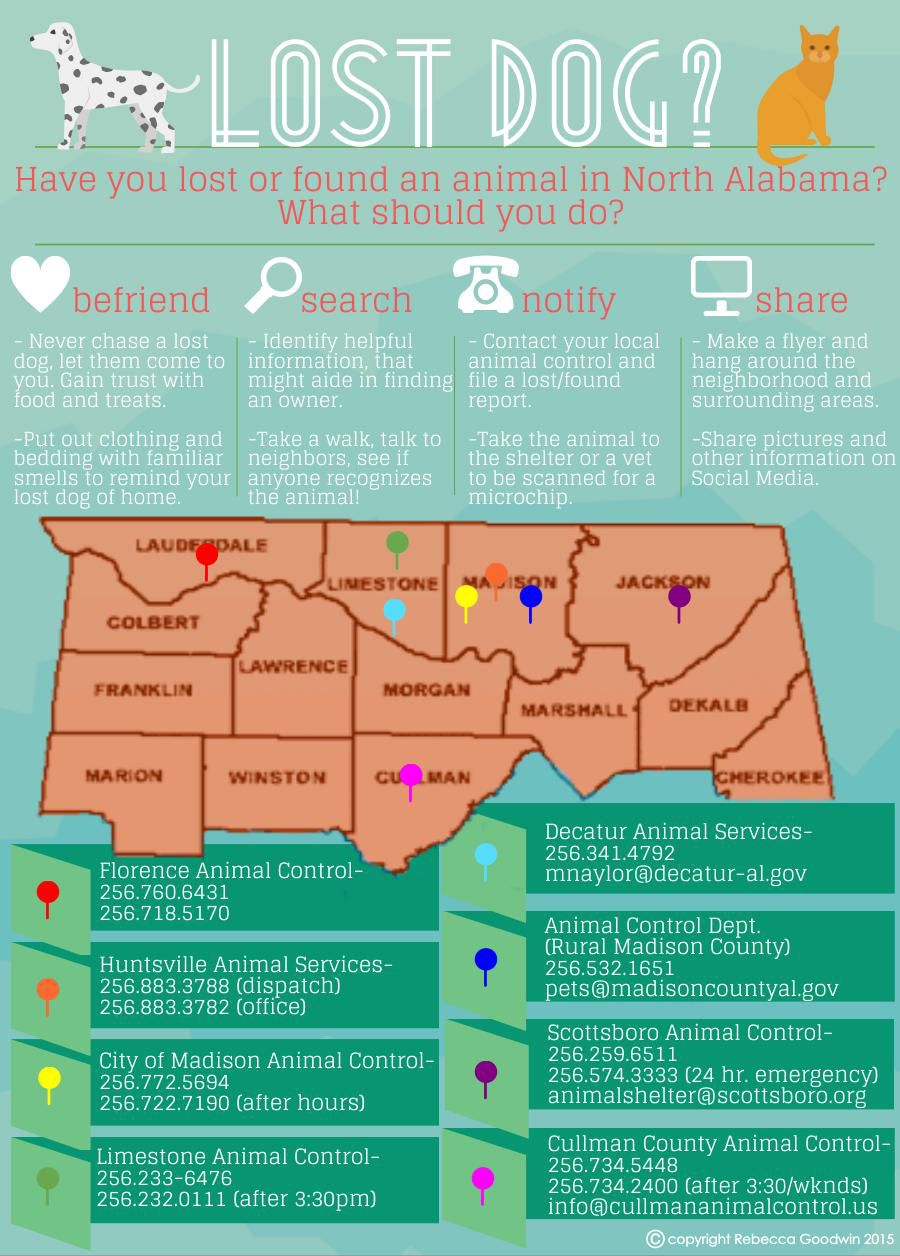 Many people are reluctant to take a found dog to the humane society or local animal shelter when found for fear the dog won't be reunited with its owner and be euthanized.  However, leaving a dog running around loose is very dangerous for them!  They can get hit by a car, fall into the wrong hands, get into fights with other animals, or be shot.  Being at a shelter, they are safe, receive food, and have a pretty good chance being adopted out or being pulled by a shelter. 
Many rescues save most of the dogs in their program from shelters.  Also many people check shelters when they have lost their pet.  Animals are put on a stray hold when they are brought into shelters.  This is legally mandatory in order for their owners to have the chance to come claim them.
Remember just because you found a dog that is malnourished and dirty doesn't mean they had bad owners.  They might have just been lost for a long time.
If you do take the dog to the humane society or animal shelter, you can leave your contact information with a note that if the owner is NOT found, to call you as you will consider adoption or fostering. From there, you can decide what you want to do.
TRYING TO FIND THE OWNER
Start by checking the dog for a tag or microchip. Tags should be obvious as they would be on a collar. Most humane societies or vet offices will have a scanner and will scan the dog to identify a microchip. If they find one, they will try to contact the owner.
Contact your local humane societies, animal shelter, local veterinarian's office, and local animal emergency clinic. Fax or take them a flyer to post on their bulletin board.
Create a flyer. Include information about where the dog was found, the date it was found, a description of the dog, a photo of the dog and your contact information.  Make sure you keep some information secret so people are able to identify the dog and prove they are the owner.
Posting signs or flyers in the neighborhood where the dog was found (posting photos with the information on telephone poles, your local library community board, at the grocery store, ice cream parlor, etc).  AGAIN, Make sure you keep some information secret so people are able to identify the dog and prove they are the owner.
Place an ad in your local paper or papers (since it is free!) Even if the owner doesn't read it – a friend of theirs might!
Walk the neighborhood and ask around if anyone lost a dog or cat.
Use Facebook to your advantage.  Several cities and counties have their own animal lost and found site.  Huntsville/Madison County Lost and Found is wonderful resource and very successful!
The NEXTDOOR app allows people to post lost and found animals and maps their location
The Huntsville Animal Shelter has an interactive map on their website that allows people to see where animals are picked up and photos so you can find your lost pet!